Course accredited by the rating and accreditation agency of higher education (A3ES)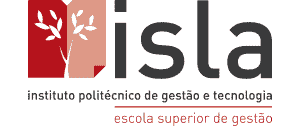 Coordinator
Carlos Miguel Fernandes de Oliveira
Presentation
The Master's degree in Management aims to provide students with a specialization of a professional nature developed through an updated and advanced training in technical and scientific domains linked to the different functional areas of the organization. It is developed using in-depth and rigorous training, enhancing the development of scientific and technical skills to all those who exercise or intend to pursue professional activities as entrepreneurs, managers or technical directors of different organizations. The Master of Management is part of the courses offered by ISLA - IPGT in the area of Business Sciences.
Competences
Dominate the theoretical developments and critical analysis of management issues of the different functional areas of organizations (practices and models);
Have gained knowledge on research methodologies and management information management;
Have developed a critical vision indispensable for the correct adequacy of the knowledge and skills acquired for each context and organizational dynamics;
Are capable of developing original applied research;
Are able to create solutions to new and complex problems;
Able to work in multidisciplinary contexts, marked by contextual dynamics;
Communicate clearly and effectively research and project results;
Master management methodologies in national and international contexts;
Master management information management tools;
Be able to manage their lifelong learning independently.
Timeline
Course Plan
1st Year
Curricular Units
Contact Hours
ECTS
Management Research Methodologies
36
6
Data Processing and Analysis
36
6
Management Control
36
6
Marketing and Internationalization Strategies
36
6
Human Resource Development Policies
36
6
Innovation and Entrepreneurship Management
30
5
Information Systems Management
30
5
Financial management
30
5
Quality Management Systems
30
5
Operations and Logistics Management
30
5
Ethics and Corporate Social Responsibility
30
5
Total
60
2nd Year
Curricular Units (Choose one)
Contact Hours
ECTS
Dissertation
72h
60
Applied Project
72h
60
Internship and Report
1120h + 72h
60
Total
60