Course accredited by the rating and accreditation agency of higher education (A3ES)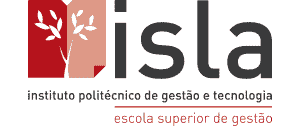 Coordinator
Maria Elisete dos Reis Martins Ferreira
Entrance exams
One of the following tests:
09 - Geography
11 - History
18 - Portuguese
Objectives
A degree in Human Resource Management seeks to enable the graduate skills that allow the student to identify the trends of the most striking developments regarding business. Diagnosing and anticipating the evolution of the economic environment and the labor market regarding volume and quality of people available to work in the short and medium term is one of its objectives and skills as a specialist.
It is up to the Human Resources manager to set the strategic objectives of the organization about the development of people and knowledge. On the other hand, analysis and forecasting capabilities and availabilities according to the company's needs in workload and quality are developed in order to organize the recruitment and selection process for the different functions of the company. It competes to the graduated to define and implement ways to recognize and reward performance, and, in collaboration with technical experts, create health and safety programs by the existing legislation and the company's needs.
Organizational diagnostic skills monitoring the levels of motivation and evaluating the performance needs addressing the strategic objectives of the company are developed.
Professional Opportunities
Consulting in Human Resources and Organizational Development;
Director and Human Resources Manager;
Coordination and Team Work Management;
Vocational Training Management and Development;
Labor Organization and Rationalization;
Recruitment and Selection Management;
Social Audit of the Company;
Vocational Training and Education.
Additional Information
Access to the Professional Trainer Certificate (awaiting approval by IEFP under ordinace nº 214/2011 of May 30).
Timetable
Course Plan
1st Year
Curricular Units
ECTS
Quantitative Methods
6
General Psychology
8
Organizational Psychology
6
Introduction to Business Management
5
Introduction to Law
5
Data Analysis and Treatment
7
Basic Informatics
4
Organizational Behaviour
7
Management People in Organizations
4
Investigation Methods in Social Sciences
8
Total
60
2nd Year
Curricular Units
ECTS
Evaluation Methods in Human Resources
6
Training Conception and Management
6
Labour Law I
5
Recruitment and Selection Process
7
Introduction to Accounting
6
Human Resources Management
9
Labour Law II
4
Production and Operations Management
3
Strategic Compensation Management
9
Introduction to Economics
5
Total
60
3rd Year
Curricular Units
ECTS
Labour Law III
4
Tax System
5
Information, Communication and Negotiation Techniques
3
Labour Health and Safety
6
Human Resources Project - Concept
12
Human Resources Integration
9
Business Strategy and Planning
4
Quality in Human Resources
5
Human Resources Project - Development
12
Total
60