Course accredited by the rating and accreditation agency of higher education (A3ES)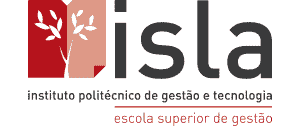 Coordinator
Carlos Miguel Fernandes de Oliveira and Maria Elisete dos Reis Martins Ferreira
Presentation
Master in Human Resources Management aims to provide to the future Masters in Human Resources Management the following:
The ability to understand the theoretical developments and critical analysis of human resources management issues in the organizational contexts in which they occur, and which constitutes the basis for development and/or original applications in this area;
The ability to understand and solve human resources management problems, in new and unfamiliar situations, and to contribute as human resources managers to become agents of change and performance, enhancement, and organizational well-being;
The ability to integrate knowledge, deal with complex issues, develop solutions or make judgments in situations of limited or incomplete information, including reflections on the ethical and social responsibilities that result or condition these solutions and judgments;
The ability to communicate its conclusions, and the underlying knowledge and reasoning, in a clear and unambiguous way;
The development of lifelong self-learning skills.
Competences
Analyze and interpret individual or group behaviors in the work context and assess their implications for an individual in and for the organization;
Identify and interpret environmental factors and evaluate their impact on human resources management within the organization;
Compare, discuss, and critique the different perspectives and models of human resources management;
Implement human resources management tools and techniques;
Define, justify and implement human resources management policy measures;
Evaluate the effectiveness of human resources management policies and practices;
Integrate human resources management practices in line with the organization's strategy;
Apply organizational development and better tools for the change of processes;
Propose and develop autonomously, studies and research on themes of human resources management;
Define a study topic, develop a methodological strategy for data collection, plan and execute the study and publicly present its results.
Available where?
This course is available at ISLA of Santarém, Leiria and Vila Nova de Gaia (Oporto).
Timetable
Friday evenings and Saturdays
Course plan
1st year
Curricular Units
ECTS
Statistical Methods
7
Organizational Change Management
7
Strategic Human Resource Management I – Seminars
9
Human Resources Managment and Development Policies
7
Ethics and Social Responsibility in Organizations
5
Research Methodologies
7
Topics on Management and Organizational Innovation
9
Strategic Human Resource Management II – Seminars
9
Total
60
2nd year
Curricular Units
ECTS
Dissertation
60
Total
60